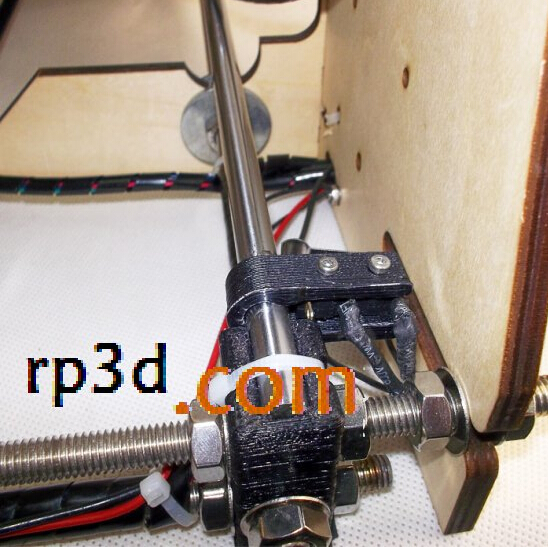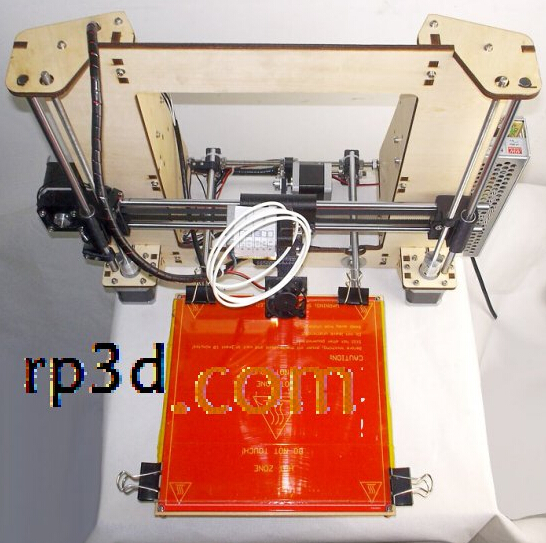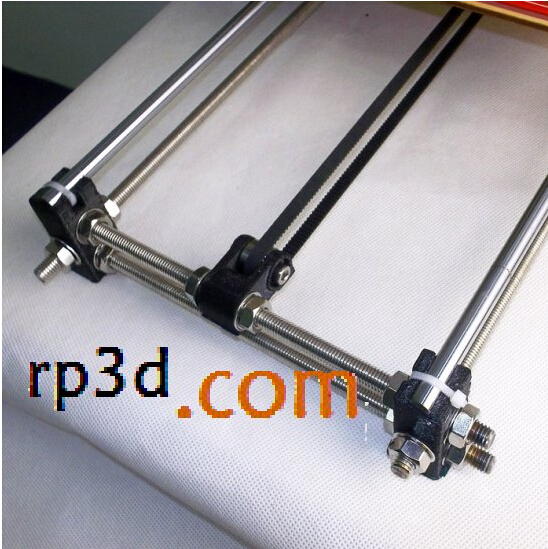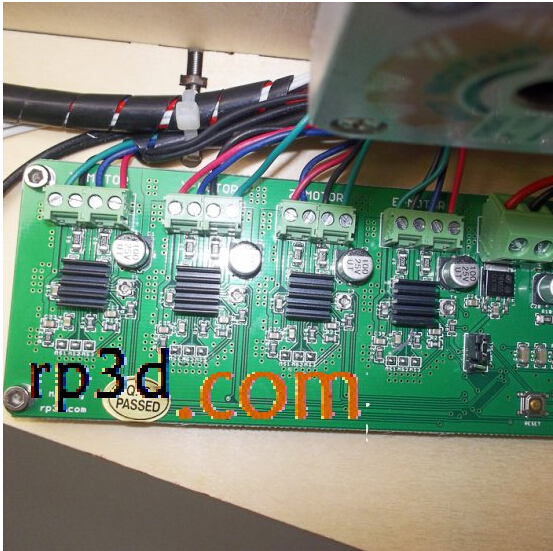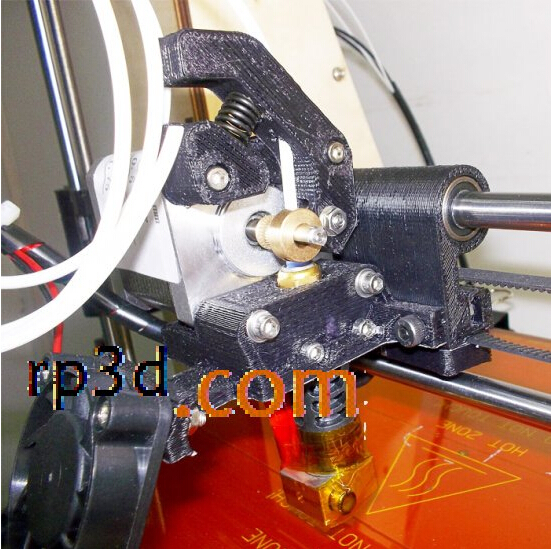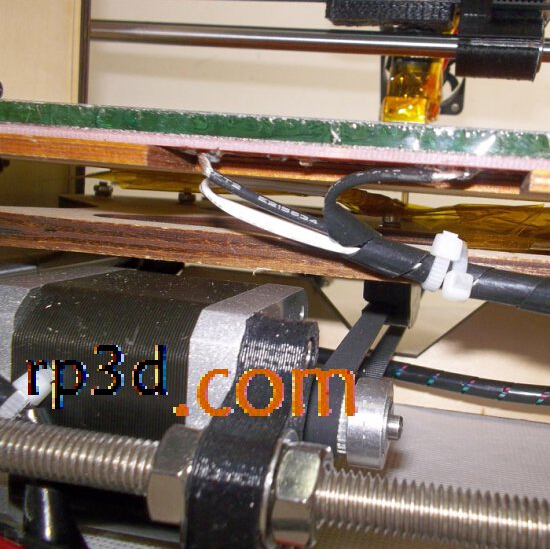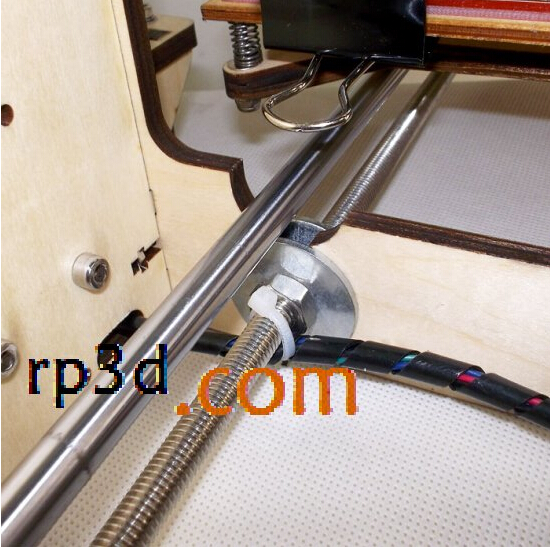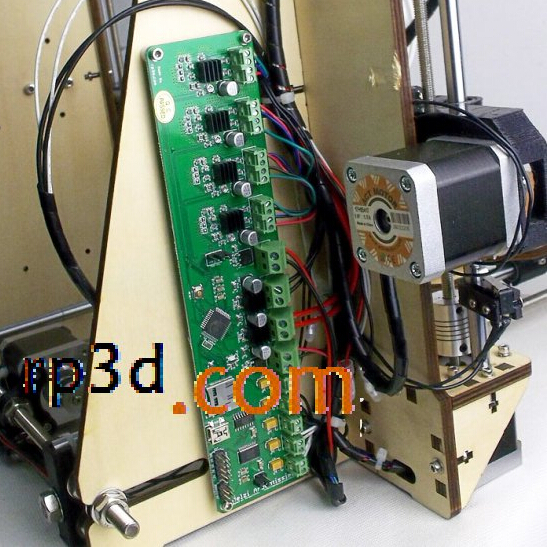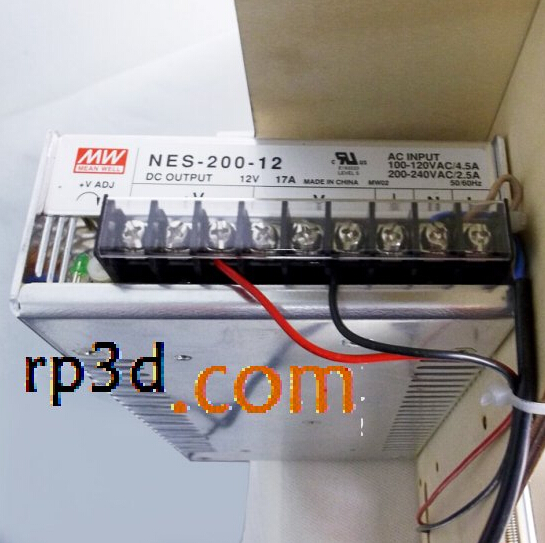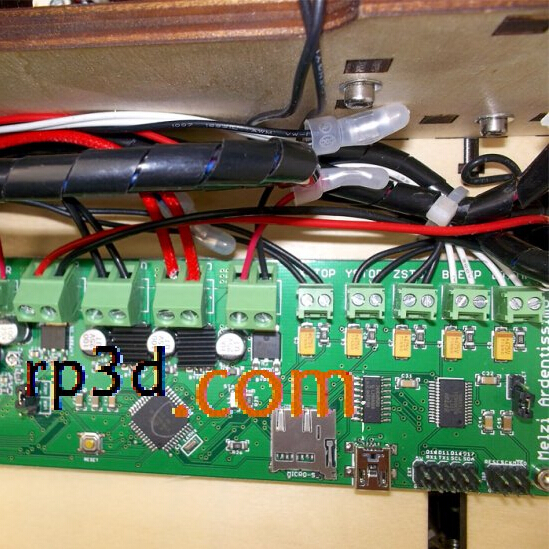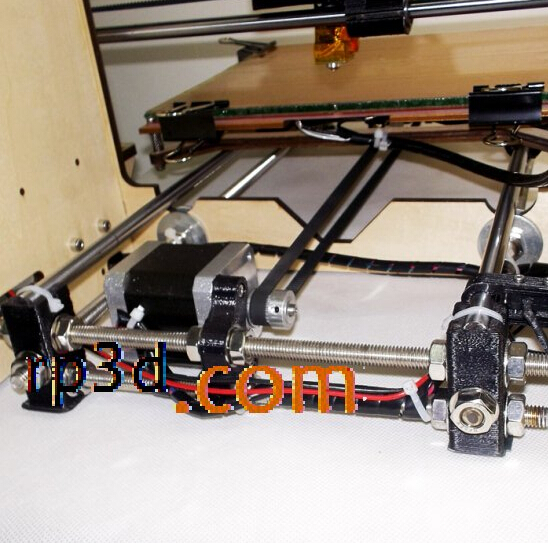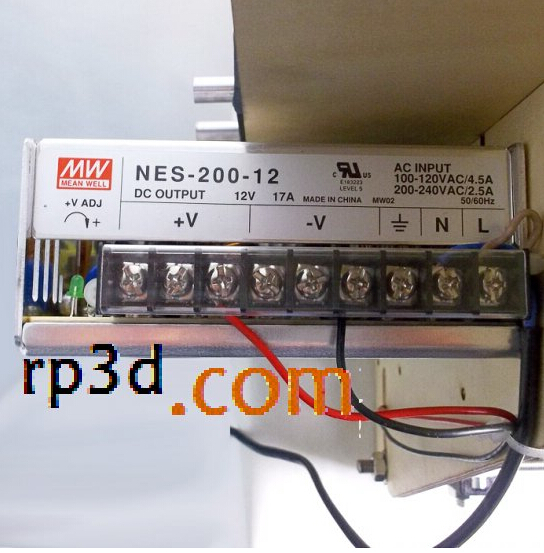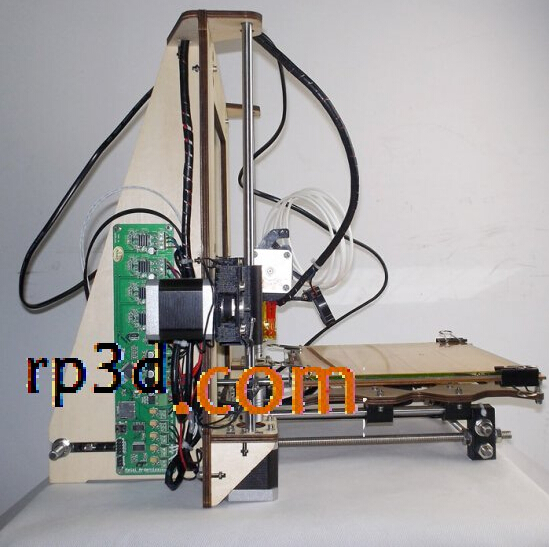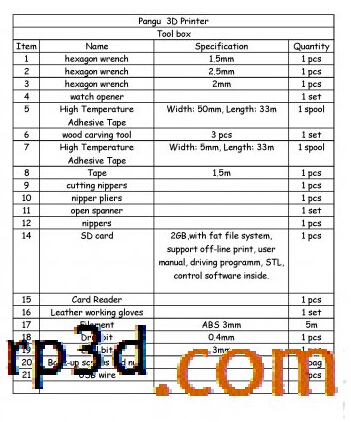 299usd with one KG ABS.
This one KG ABS is
Free
and

Free shipping

now!
Please write a comment for your order about the ABS color you want.
Pangu i3 3d printer kit is a open source 3d printer kit based on prusa i3.
1:with the Melzi electronics and K extruer.
2:Host software: Repetier-host or Pronterface
3:Firmware: Sprinter for Pangu - Melzi in the package is ready to use, you need do nothing for the firmware.
4:Build volume: 210x200x190mm
5:Overall size: 420x420x380mm
6:Printing materials: ABS, PLA, 3mm or 1.75mm diameter thermoplastic.
7:Build surface: PCB-heated bed to reduce complexity of assembly and to ensure parts do not warp.
8:Computer interface: USB
9:Motion: Linear ball bearings on X and Y and Z axes
10:Pre-soldered electronics with built-in microSD card slot for standalone printing.
11:Enhancements to the printed parts to improve the ease of assembly.
Data source
1:The instruction and documents for pangu i3 3d printer can be found here: http://rp3d.com/wiki/index.php?title=Pangu_i3
2:The BOM can be download here:http://www.rp3d.com/download/pangu/i3_BOM_20131226.pdf
3:The Tool box list can be download here:http://www.rp3d.com/download/pangu/Tool_box_20130803.pdf
4:The english PDF manual can be download here:http://www.rp3d.com/download/pangu_i3/pangu-i3-A-user_manual_en_v1.pdf
Q&A:
HI is the pangu i3 3d printer a complete prusa i3 printer kit with power suply and heated bead  ?

Yes. It is. It include everything to build a 3d printer. With the J head MKV, K extruder, Meanwell power supply, and of course Melzi electronics. And, there is a tool kit, include every tools.

Are there any custom duties I must pay for the printer?

I will declare that the parcel as gift, the value is 80usd, maybe it can save money for you. But I think it depends on the customs in your country.

It's come as a kit or fully assembled?

It is a kit. the Extruder/Hotend and heated bed was

pre-assembled

.
Story:
Josef Prusa Said: Hello, My name is Josef Prusa designer of Prusa Mendel,.......please put the Prusa in the name of your products, youll sell more. --So I did.
Eng. Krasimir Nikolov said: Hi Chris, I already assembled the printer by the pictures you provided in the SD card. It was a really pleasant build and I quite enjoyed it. .... Its quite the nice printer
2014-8-2, drunkenraptor said: I got the shipment yesterday at about 4 o clock, local time. What a suprise. The contents were all intact and all in one piece, and no damaged. I spent the whole night building the kit, and got it done by 5 this morning. All things all completed, except for missing m3 allen bolt, but its ok. I got it completed. Today I intend to dismantle the whole kit, and to spray a layer or two of clear lacquer to protect the plywood structure. You see, I like wood structure, thats the main reason why I ordered the kit. The main panel is a bit soft and i intend to put a piece of aluminium for reinforcement. The plywood itself is beautiful. The laser cut was perfect, and fit all the interlocking holes perfectly. You gave a complete set of tools, and thats wonderful, its good for people to start the kit who has no tools at all. I have no problems because I have been in RC for almost 40 yrs., and I am used to build plane kits and helicopter. The chinese here say it sap sap sooi. ha ha. I intend to rebuild the kit and take photographs of everything i do, I am asking your permission and RP3D that I intend to setup my own blog, and if possible to put my build of the Pangu. I think it will help other people and your customers to go through with the building of the kit. You know what I think of your company? Its a small company with BIG HEART. Maybe you can put that in RP3D website.
Warranty:  2.5 year
The Replacement Parts shipping is free by HongKong post with tracking number.
We will do better and better before shipping to avoid you use this service.
Current Reviews: 0
This product was added to our catalog on Friday 14 November, 2014.