This PEEK nozzle is one of our best sale, use 400C high tolarance PEEK as nozzle body, PEEK is usually use as military equipment.

the nozzle have three models, please check the picture as followed.

All nozzle have 3 size:0.3mm 0.4mm 0.5mm and can assemble with 1.75mm tube or 3mm tube

Please let us know what do you want, for example :1.75/0.4 we know you want the nozzle with 0.4mm hole and use 1.75 mm filament .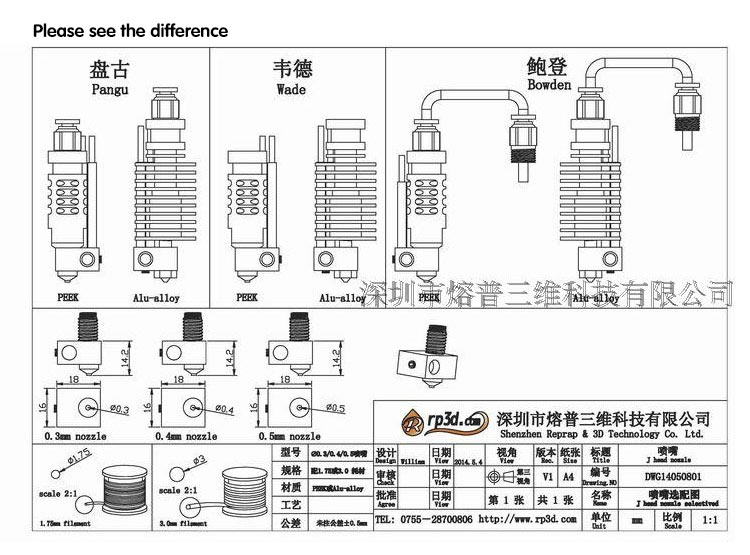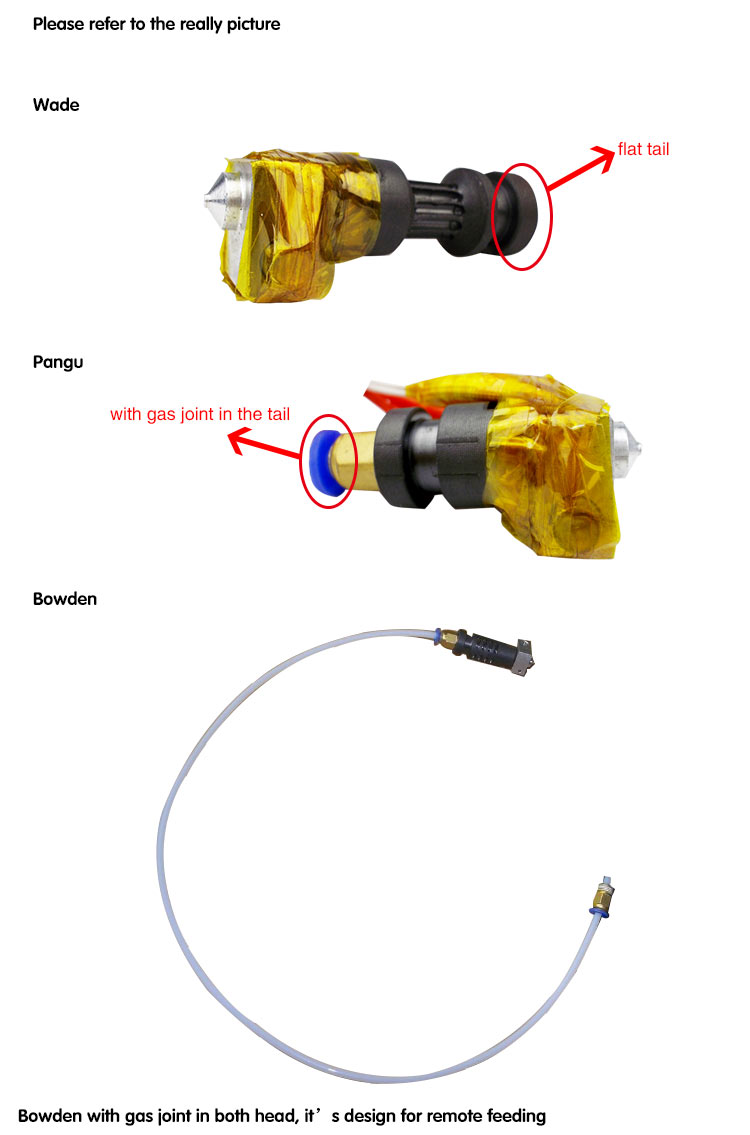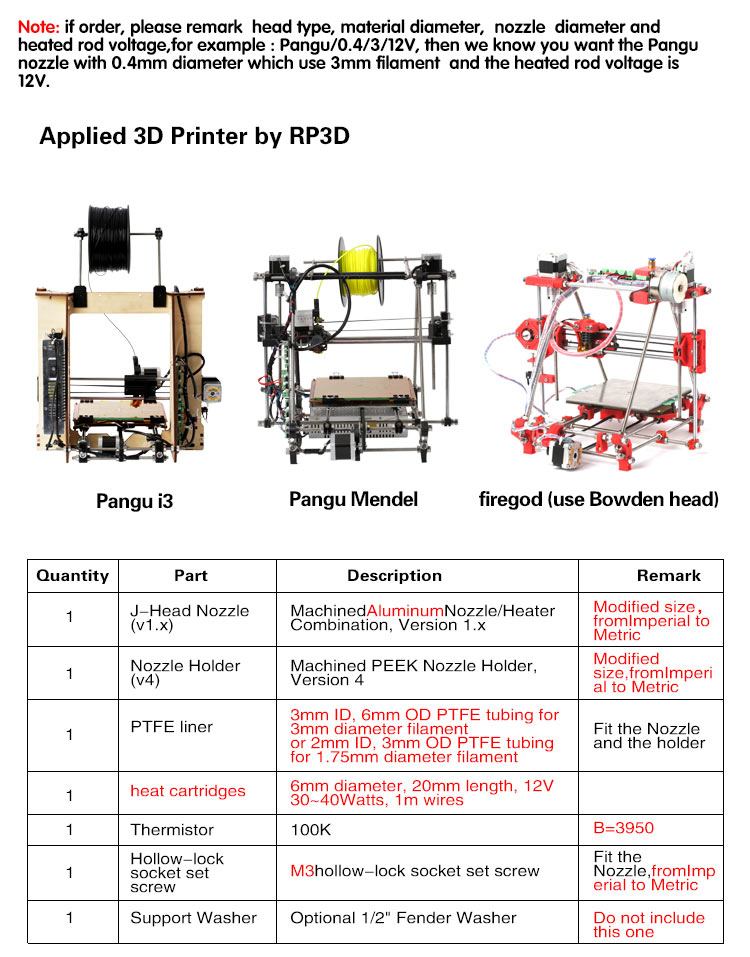 Current Reviews: 0
This product was added to our catalog on Wednesday 12 November, 2014.